Before even considering investing, it is essential that you trust the individual and the organisation you choose to invest with. Trust comes in two parts, firstly that you have sufficient confidence that your funds are being dealt with by a reputable, regulated organisation that will act with integrity and in your best interest. Secondly, that you trust in the ability of the individual to invest wisely and in accordance with your wishes.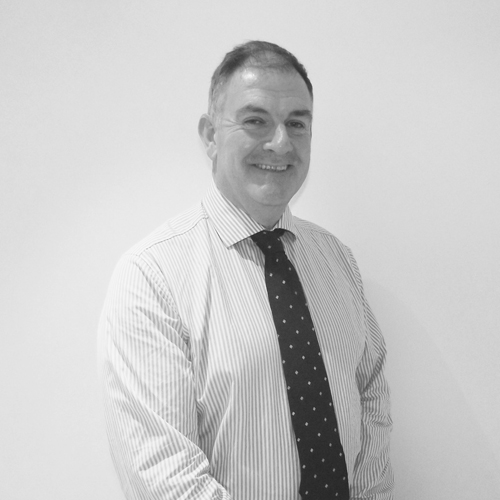 About Raymond James, Cardiff
Raymond James, Cardiff is a independent branch of Raymond James Investment Services (Raymond James).
At Raymond James, Cardiff we create a bespoke and tailored portfolio for you. I help you to achieve your financial goals and plan accordingly based on your attitude towards risk.
About Raymond James
Raymond James Investment Services Limited (Raymond James) is a rapidly growing wealth management business, supporting over 100 independent practices that represent a mix of private client investment managers and investment focused financial planners located throughout the UK. We commenced operation in the UK 2001 and now have over 37,000 client accounts representing total client assets of over £10 billion.*
We are a wholly owned subsidiary of Raymond James Financial, Inc. (RJF), a diversified financial services company headquartered in Florida, USA. RJF is a public company listed on the New York Stock Exchange (RJF) with over 7,500 wealth managers located in more than 3,000 offices throughout the US, Canada and the UK. These wealth managers service more than 3 million client accounts representing total assets of approximately $796 billion*.
On 31 March 2019, RJF announced 125 consecutive quarters of profitability. This milestone is a reflection of our parent company's long-term vision and conservative business approach, as well as a testament to RJF's strength and stability.
Raymond James administers your accounts, and we have an arrangement with Pershing Securities Limited (PSL) to act as custodian for your investments. Pershing is part of the a Bank of New York Mellon** – one of the largest custodians of financial assets with $34.5 trillion in client assets* under custody and/or administration.***
*Raymond James Investment Services and RJF stats as of 31 March 2019
**Pershing Securities Limited is a member of the London Stock Exchange and is authorised and regulated by the Financial Conduct Authority
***Pershing Securities Limited stats as of 31 March 2019
My Philosophy
I utilise a time tested rational and easy to understand investment policy designed for you, arising from a complete understanding of what you are trying to achieve. No jargon or complex strategies. A straight forward and realistic plan that is entirely visible and easy to follow. Constant attention to your changing circumstances and needs. Using a multi asset approach to investing allows your portfolio to be adapted for changing market conditions throughout the investment cycle.
I aim to capture the positive returns of rising markets using growth investments such as equities and protect against falling markets using defensive assets like bonds. The way we use a combination of different assets allows you to achieve a balance of performance and risk to meet your goals.
Paving the way to your investment goals lies not only with the knowledge and experience of your investment manager but in how we work together as a team.
What I Do – Discretionary Investment Management
In dealing with clients investments I believe that it is the duty of the investment professional to take on the responsibility of the day to day management of clients' money. This removes the burden of the investor having to keep up to speed with the ever changing market conditions and worrying what this may bring.
After establishing a client's financial needs , objectives and available assets I work with them to establish an agreed "game plan " with a prescribed level of risk suitable to their circumstances .
I then take on the task of delivering on that plan to allow clients to achieve their financial goals without undue worry. The professional management of client's affairs leaves them free to get on with their lives, safe in the knowledge their investments are being constantly monitored by a well-established and trusted organisation.
Clients can monitor performance on line and are provided with quarterly valuations and updates.
Investors are free to change their desired level of risk and investment plan at any time and can contribute and withdraw money from their portfolios freely. There are no lock in periods, minimum investments or prohibitive exit charges.
All investment strategies are straight forward, realistic, entirely visible and easy to follow. Constant attention is given to clients changing circumstances and needs and portfolios are modified accordingly.
Raymond James Cardiff manages only a select number of clients each of who receive 100% care and attention. Every client will deal directly with the Branch Principal who will regularly meet with them face to face.
The service goes beyond the normal 9 – 5 working hours and clients will have access to out of hour's services, information and meetings
More Information
So that you can have total confidence in the individual and organisation you chose to invest with you need to carry out some due diligence. We are no exception, in fact we encourage you to check our credentials and not simply rely on the words of a website
Bill Hunt is Branch Principal of Raymond James Cardiff and is authorised and regulated via Raymond James by the FCA and is a Fellow of the Chartered Institute of Securities and Investments.